What We Offer When You Subscribe:
As a Children's Bible Study lessons subscriber you will also have log in access to the "Crossword Puzzle Creator." No technical skills required.

Crossword Puzzle Creator quickly creates a word search out of any set of words.
It's fully customizable and has a print mode to print your word searches out. No technical knowledge necessary. Muliple options to choose from: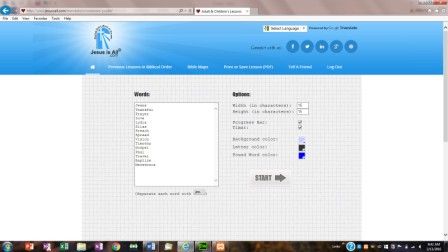 Option of Width (in characters), and Height (in characters).
Option of progress Bar, and Timer.
Option of Background color, Letter color, or Found Word color.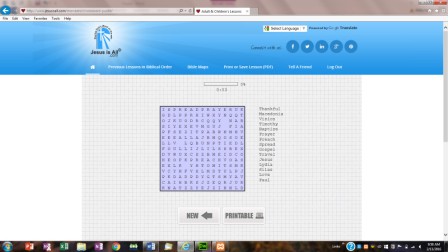 Option to Print your Word Searches.